Course Details:
Mental Health & the Law in the Educational Setting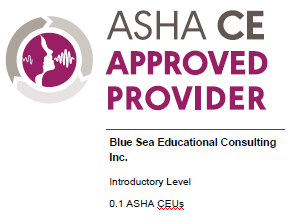 Date/Time
05/13/2023
9:30am-10:30pm
Instructional Level
Introductory
ASHA CE Provider approval and use of the Brand Block does not imply endorsement of course content specific products or clinical procedures.
Location
LIU Post
720 Northern BLVD.
Greenvale, N.Y. 11548
Life Sciences Building
Provider
Blue Sea Educational Consulting Inc.
Description
This course will describe and discuss the complicated legal framework within which school administrators, teachers, and related service professionals must navigate in the public-school setting. Actual cases are discussed that highlight relevant issues and fact patterns these key stakeholders are likely to encounter.
Provider Website
Academy.BlueSeaEducation.com
In Order to Receive a Certificate of Completion Learners Must:
Register for this course by May 6th, 2023
Attend the entirety of the event including the full Q&A session and sign in on the designated attendance sheet
Complete a program evaluation before you leave the premises
No partial credit will be awarded
You can determine your eligibility to receive ASHA CEUs for this course by visiting Eligibility to Earn ASHA CEUs

Accommodations: If you need to make a request for specific accommodations, please indicate your needs on the web registration form prior to 7 days of this course offering.
Learning Objectives
By the end of this course, participants will be able to:
Identify at least three legal areas in Education Law commonly at play in mental health cases.
List 3 legal areas that can impact CSE decision making when choosing student placement.
Describe "eligibility" and "classification" definitions typically encountered in mental health cases.
Identify at least 3 helpful strategies, including but not limited to homebound services, student warning signs, and credit recovery for navigating mental health cases in the educational setting.
Target Audience
This course is best intended for professional members of the school-based support team, related service providers, and
COURSE TIMELINE
10 MIN: THREE LEGAL AREAS AT PLAY
15 MIN: PLACEMENT DECISIONS IMPACTED
15 MIN: ELIGIBILITY & CLASSIFICATION
10 MIN: THREE HELPFUL STRATEGIES
10 MIN: LEARNER ASSESSMENT: Q & A SESSION
Complaint Policy
If you have a complaint, please email pd@blueseaeducation.com  within 30 days of the course offering date. Please find our entire complaint policy here.
Cancellation & Refund Policy
This course is being offered free of charge; a refund policy does not apply.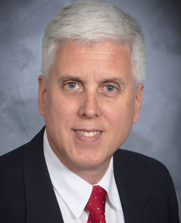 Nicholas Mortati, Esq.
President of Blue Sea Educational Consulting
Founder & President of Blue Sea, Nicholas Mortati has a wealth of experience working closely with Heads of Special Education, Superintendents, School Board Members, School Administrators, Teachers, Parents, Parent Advocates, School District Counsels, & Special Education Providers. His background in Education & the Law help inform his vision for Blue Sea … "Bridging the Gap" in sometimes turbulent waters between School Districts, Students, and Families with a team of exceptional clinicians & educators.
Disclosure Statement for Nicholas Mortati, Esq.
Financial Nicholas Mortati, Esq. received no financial compensation for this course.
Nonfinancial Nicholas Mortati, Esq. has no relevant nonfinancial relationships to disclose.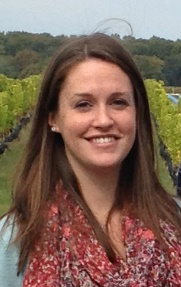 Megan Nicholson, M.S.Ed., BCBA, LBA
Field Director of Behavioral Services
Megan Nicholson is responsible for directing field behavioral service-related activities of Board-Certified Behavior Analysts (BCBAs) and Licensed Behavior Analysts (LBAs). Megan oversees school-based behavior consulting in a variety of educational settings (classroom based and school wide), from the least to most restrictive environments. Prior to joining Blue Sea, Megan worked as a Lead Behavior Analysis instructor overseeing classroom instructors and providing staff training at The ELIJA School, and worked at Nassau County BOCES Children's Readiness Center in support of students with special needs. Megan is a gifted clinician, with strong case management and stakeholder skills.

Disclosure Statement for Megan Nicholson
Financial Megan Nicholson received financial compensation from Blue Sea Educational Consulting for this course.
Nonfinancial Megan Nicholson has no relevant nonfinancial relationships to disclose.