Course Details:
Phonology and Processing in Dyslexia (PPD)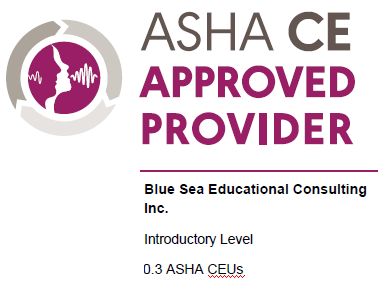 Date/Time
Tuesday 09-19-2023
3:30pm-6:30pm
Instructional Level
Introductory
ASHA CE Provider approval and use of the Brand Block does not imply endorsement of course content specific products or clinical procedures.
Location
Blue Sea Educational Consulting
1038 W. Jericho Turnpike
Smithtown, N.Y. 11787
Content Area
Professional (P)
Provider
Blue Sea Educational Consulting Inc.
Description
This course will be the first in a three-part workshop series introducing Dyslexia and its ties to disorders in phonology and processing. This course will give an overview on the causes, symptoms, treatment, and types of Dyslexia. Participants will learn methodologies for successfully introducing phonetics and reading to a client with a confirmed or suspected disorder. This course will define and review the three main components of processing; visual processing, auditory processing, and language processing.
In Order to Receive a Certificate of Completion Learners Must:
Register for this course by September 12, 2023
Attend the entirety of the event including the full Q&A session and sign in on the designated attendance sheet
Complete a program evaluation before you leave the premises
No partial credit will be awarded
You can determine your eligibility to receive ASHA CEUs for this course by visiting Eligibility to Earn ASHA CEUs

Accommodations: If you need to make a request for specific accommodations, please indicate your needs on the web registration form prior to 7 days of this course offering.
Learning Objectives
By the end of this course, participants will be able to:
Name three common characteristics of Dyslexia
Identify at least two strategies for improving phonology in persons with Dyslexia
Describe two ways in which disorders in visual processing can contribute to Dyslexia
Target Audience
This course is best intended for professional members of the school-based support team, related service providers, and educators.
COURSE TIMELINE
60 MIN: INTRODUCTION AND OVERVIEW OF DYSLEXIA
50 MIN: PHONOLOGY: DEFICITS IN DECODING AND ENCODING
60 MIN: PROCESSING: VISUAL, AUDITORY, AND LANGUAGE
20 MIN: QUESTION AND ANSWER SEGMENT
Complaint Policy
If you have a complaint, please email pd@blueseaeducation.com  within 30 days of the course offering date. Please find our entire complaint policy here.
Cancellation & Refund Policy
This course is being offered free of charge; a refund policy does not apply.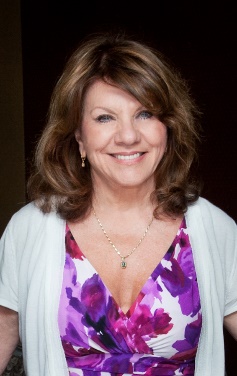 Concetta Russo, Ed.D.
Director of Learning, Blue Sea Educational Consulting
Concetta Russo, Ed. D. is a leading authority on childhood learning disabilities including dyslexia and other reading disorders. With over35 years of experience in diagnosing and treating children, Dr. Russo continues her work on Long Island and Manhattan developing Orton-Gillingham programs and reading apps while instructing educators and parents on how to recognize and treat these conditions. She is currently the President of the International Dyslexia Association, Long Island Branch which devotes its efforts to bringing national speakers to Long Island to help educate professionals. Dr. Russo also has a reading practice where she administers evaluations to identify students with dyslexia as well as teach students reading using Orton-Gillingham programs.
Disclosure Statement for Concetta Russo, Ed.D.
Financial Concetta Russo, Ed.D. received no financial compensation for this course.
Nonfinancial Concetta Russo, Ed.D. has no relevant nonfinancial relationships to disclose.